Caricaturist, Caricatures, Caricature Artist, Cartoonist, Cartooning, Silhouette, Silhouettes, Cartoon Picture, Draw, Drawing, Funny Picture, Cartoon Artist, Caricature, Silhouette Artist, Silhouettes, artists, humor, entertainment, humour, artist, party, cartoons, caricaturists, parties, cartoonists, photo, celebrity, illustrations,

The companies above serve the following cities: Detroit, Grand Rapids, Lansing, Flint, Kalamazoo, Saginaw, Ann Arbor, Midland, Warren, Brownstown, Brownstown Township, Dearborn, Farmington, Farmington Hills, Kentwood, Meskegon, Muskegon, Troy, Battle Creek, Livonia, Sault Sainte Marie, Southfield, Sterling Heights, Ada, Bay City, Bloomfield Hills, Bloomfield Township, East Lansing, Grosse Pointe Park, Howell, Jackson, Kincheloe, Lake Orion, Novi, Pontiac, Rochester, Rochester Hills, Shelby Township, Traverse City, Utica, Waterford, West Bloomfield, Wyoming, Bloomfield, Burton, Calumet, Clarkston, Clinton Township, Holland, Iron Mountain

David Wodarek has done Caricatures since 1989 and party caricatures since 1995. His style and humor make any event one that people will remember for a lifetime.

Planning a party? Employee Appreciation Day? Family Reunion? Whatever the occasion, a caricature is a great way to add a special touch to that already special occasion.

Maybe you have a person retiring, anniversary, holiday gift or other special celebration and would like a personal piece done. All you have to do is email or mail a photograph with details and David will take care of the rest.

You won't only be giving a fun event for your guests, but you will also be giving a personal piece of artwork to remember that special time for years to come. 

 Among other cities, David Wodarek - Caricaturist may serve the following -State MI areas: Detroit, Grand Rapids, Lansing, Flint, Kalamazoo, Saginaw, Ann Arbor, Midland, Warren, Troy, Meskegon, Muskegon, Brownstown, Brownstown Township, Dearborn, Kentwood, Farmington, Farmington Hills, Livonia, Battle Creek, Sault Sainte Marie, Southfield, Sterling Heights, Rochester, Rochester Hills, Waterford, Traverse City, Utica, West Bloomfield, Wyoming and out of state.

# Bar/Bat Mitzvahs

# Birthday Parties

# Christmas Parties

# Church Picnics

# College Events

# Company Parties

# Corporate Events

# Country Club Meetings and Events

# Family Reunions

# Gift Caricatures

# Grand Openings

# Homecomings

# High School All Night Graduation Parties

# Proms

# Tradeshows

# Weddings and more!

David Wodarek - Caricaturist

GREAT ENTERTAINMENT FOR ANY OCCASION!!

Except maybe funerals.

For more than 15 years,

UGLIpaul has created

and  produced hundreds of custom Illustrations, Logos, Graphics

Promotional Items, and Apparel.

Above Dennis Preston did a caricature for Gary Nieuwenhuis- President of Family Friendly Entertainment

Artist Dennis Preston will create caricatures using a black felt tip pen on slick white paper. Dennis says it will take him about three to five minutes per person to create a caricature. In addition to framing, the artwork can be reduced and used in newsletters, letterheads, business cards and memos. Dennis is available for your event call today!

Find a Caricature Artist or Silhouette Artist in Your Area Through This National Listing of Party and Event Entertainment. featuring Caricature Artist Michigan, Caricatures Michigan, Caricaturist Michigan, and more.

Remember back to when you were a child, packing up the car and heading to the local fair. The anticipation of the games, toys and rides. The sweet smells of Cotton Candy, Caramel Apples and other gooey treats. Remember Mom and Dad stopping by a booth to get a funny picture made of their face? Usually the cartoon picture made them look just like a character from the looney toons. The whole family laughed as the caricature artist started to draw Dad with a tiny body and a huge head. The cartoonist created a drawing of Mom with giant red lips and a rosey pink cheeks, Mom never looked so good! When the masterpiece of cartooning was complete the artist signed his work and you knew it was your turn to get in the chair and have the caricature artist sketch your face into any character you could imagine. A cartoon picture, with you as a cowboy, or a space man, or a body builder with gigantic muscles. The possibilities were endless. Of course you could pick silhouettes as well. They make beautiful family memoirs and are great for scrapbooking.

When you left the fair you and your brothers and sisters all hung your caricatures on the fridge next to each other and the anticipation started all over again. You had a whole year to decide whether to be the Cowboy, or the Indian.

Re-live those fond memories and hire a caricature artist at your next special event.

These listings can also be found under the following search phrases: Caricaturist Michigan, Caricatures Michigan, Caricature Artist Michigan, Cartoonist Michigan, Cartooning Michigan, Silhouette Michigan, Silhouettes Michigan, Cartoon Picture Michigan, Draw Michigan, Drawing Michigan, Funny Picture Michigan, Cartoon Artist Michigan, Caricature Michigan, Silhouette Artist Michigan, Silhouettes Michigan, artists Michigan, humor Michigan, entertainment Michigan, humour Michigan, artist Michigan, party Michigan, cartoons Michigan, caricaturists Michigan, parties Michigan, cartoonists Michigan, photo Michigan, celebrity Michigan, illustrations Michigan

Caricaturist Michigan, Caricatures Michigan, Caricature Artist Michigan caricature artist OH IL IN

Caricature Artists  Book and Schedule college event company picnic Michigan Ohio Indiana

Click above for more samples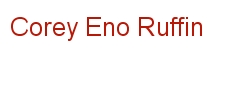 Ariel has been drawing since he was about 3 or 4 years old. Of course back then they were just scribbles and stick people, but he did get better. Crayons and fingerpaints eventually led to homemade comic books, portraits, murals and of course caricatures.

He first became interested in caricatures when he purchased a few issues of "MAD" Magazine in the late 70's. Later, in junior high school, a fellow classmate traded him a stack of old "MAD" Magazines for a stack of "Archie" comics. Ariel got the better deal, as this seemingly innocent trade turned into a lifelong obsession and eventually his career choice as an artist. He still considers "MAD" artist, Mort Drucker, a major influence.

Ariel has been making his living as a freelance artist and caricaturist in Southeast Michigan since 1990. He attended the Center for Creative Studies in Detroit, where he majored in Graphic Communication and first

started to develop his caricaturing and cartooning style. Clocking in at about 3-5 minutes per face, he averages about 1,500 - 2,000 caricatures per year. Besides his long list of clients, which includes Chrysler, GM, McDonald's and Pepsi, he has also illustrated a children's book, "The Adventures of Lovable Huggy Brown".
I'll tell you a little bit about myself. I've been drawing and creating art for as long as I can remember. I received my bachelor's degree in fine arts from Olivet College (MI) in 1999, and immediately went into teaching. I've been working in Michigan's public schools since then, and I'm currently an art teacher at a middle school in Dearborn Heights.